About Us
The story of how we began & an introduction to our team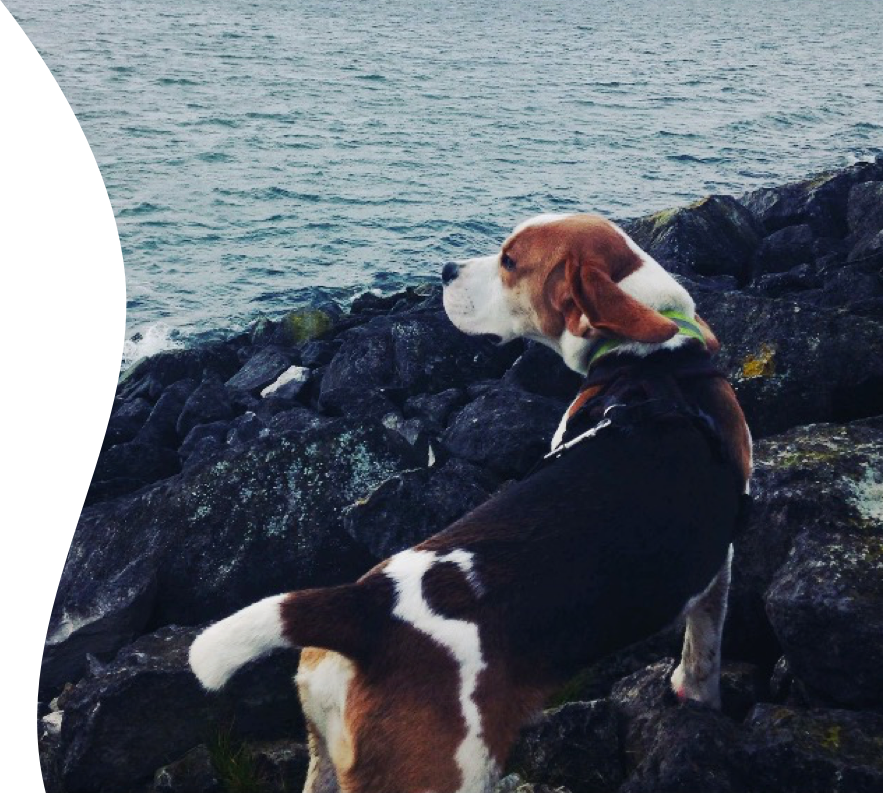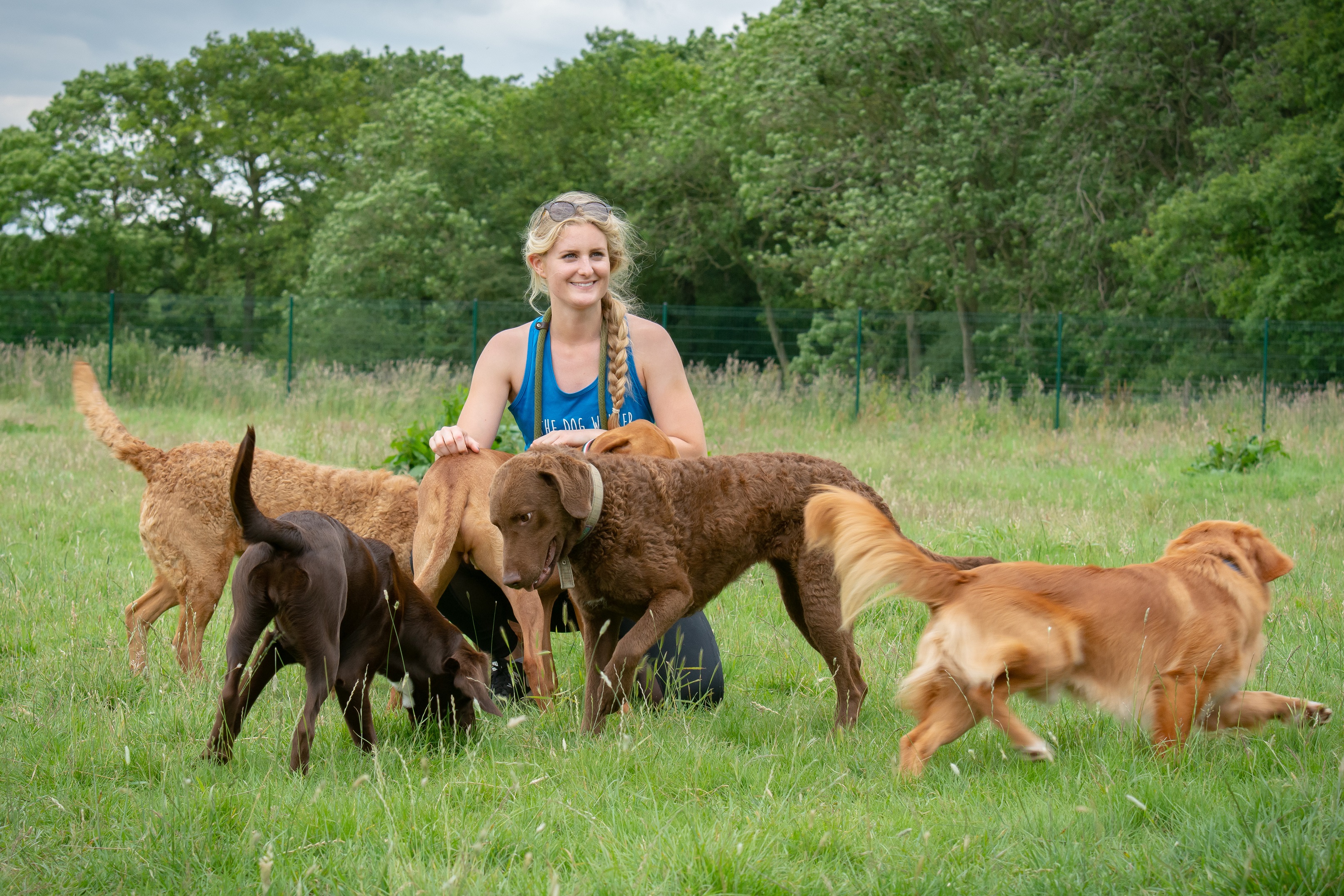 The Dog Walker was founded in 2016 by me (Celia)​
I have always loved dogs and grew up in Rutland with a Golden Retriever called Annie. After living abroad for a few years I returned to a dog-free house and it just didn't feel like home. Luckily I met Captain (the beagle) & his mum and volunteered to walk him whenever I could.
I quickly realised the happiest time of my day was the mad greeting I got from Captain every time I went to walk him. So I quit my job, enrolled in a few educational canine courses and thus 'The Dog Walker' was born!
As soon as the business was up and running I completed qualifications in basic dog behaviour and animal first aid. I have since completed multiple dog training courses with IMDT and have studied canine nutrition, canine body language, seperation anxiety in dogs and training deaf dogs. I am also now a qualified instructor for canine body language courses and advanced animal first aid and run courses regularly for both.
Meet The Team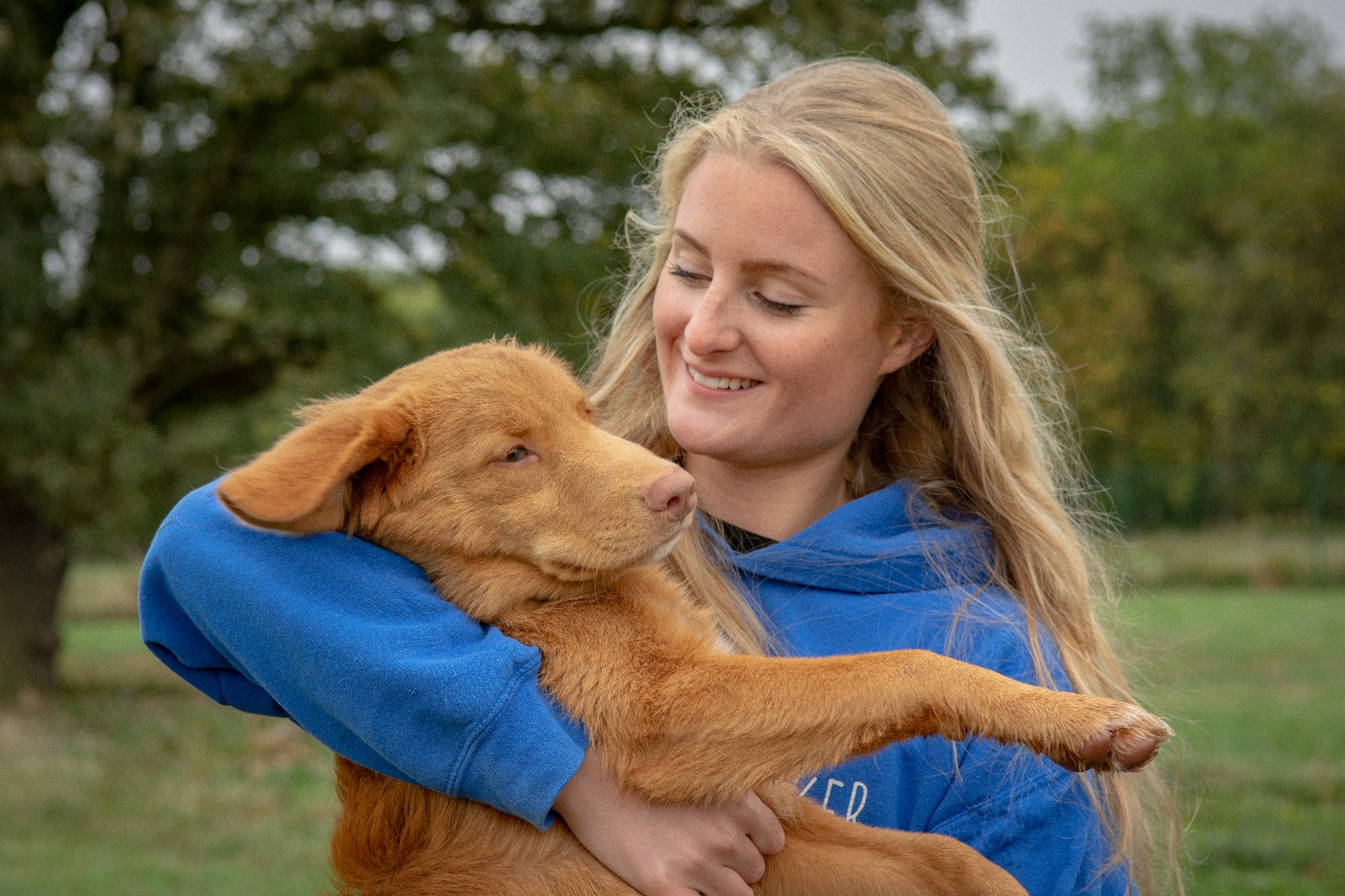 Celia - Owner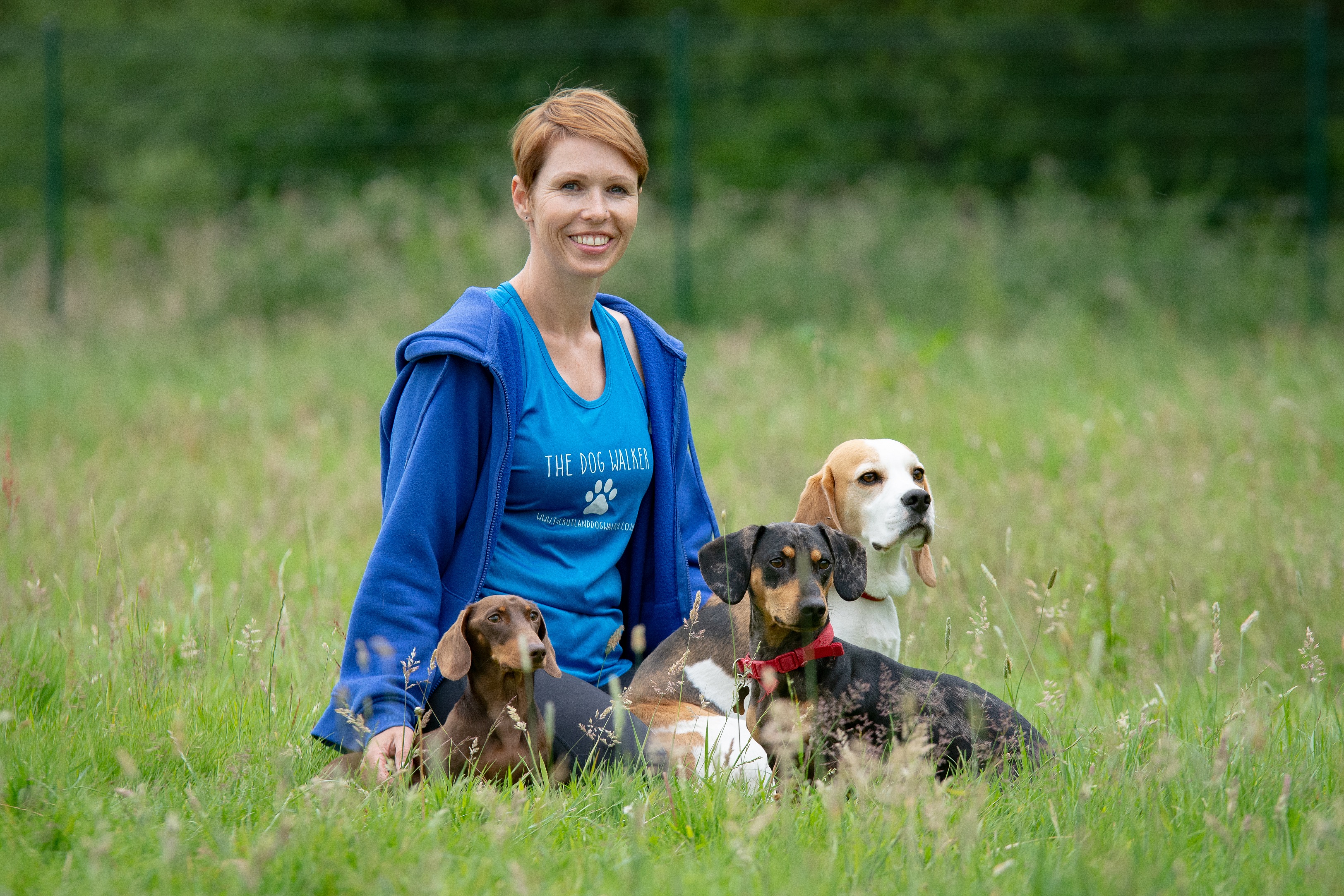 Phillipa - Dog Walker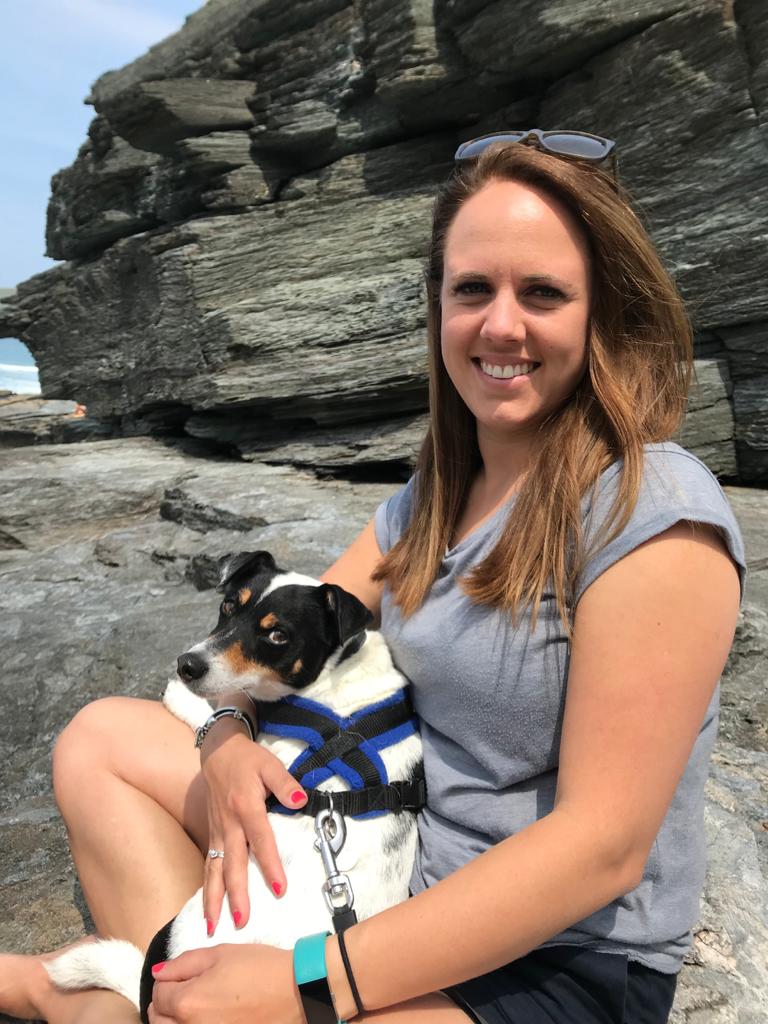 Jess - Dog Walker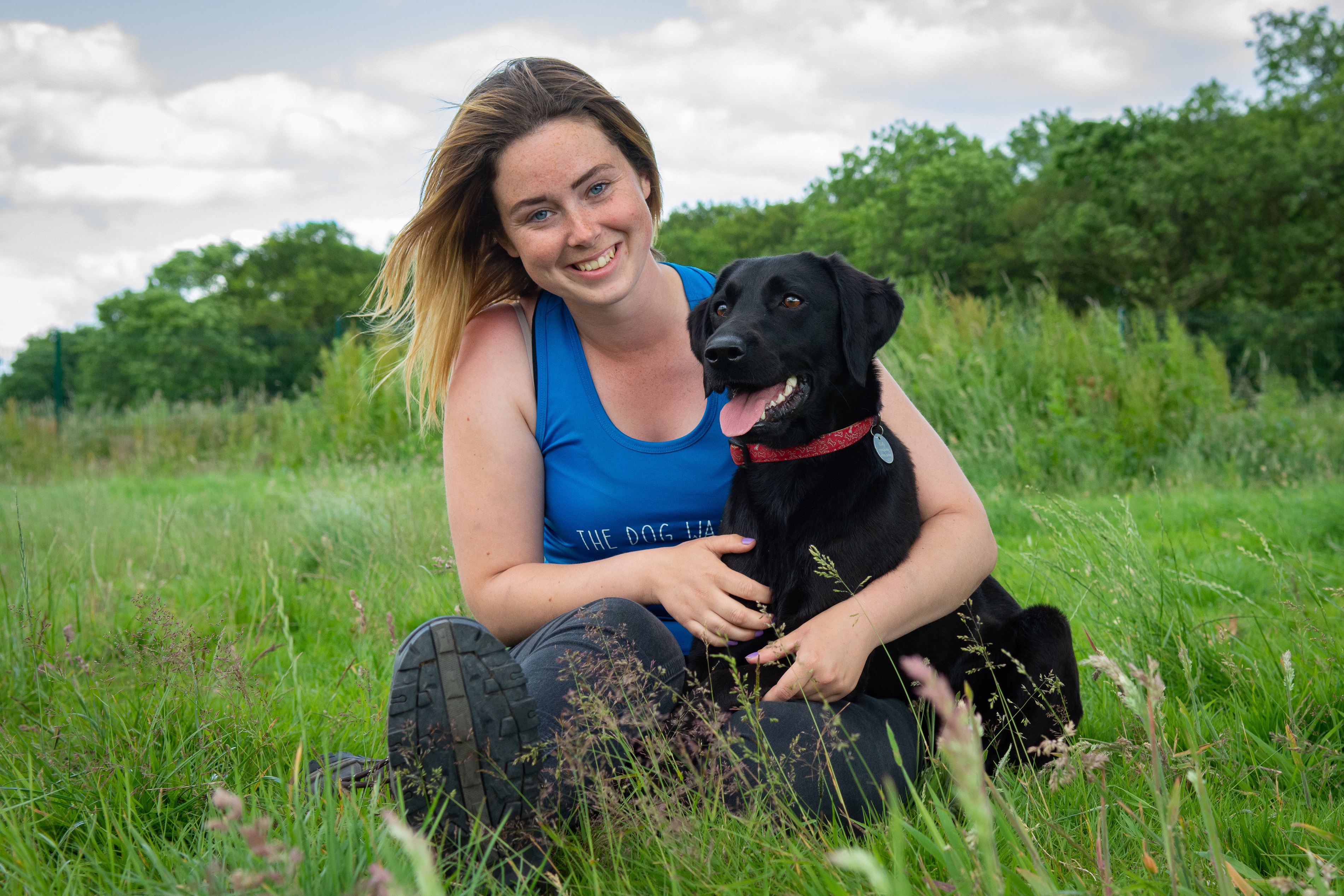 Abbie - Dog Walker
Celia looked after our dog Louis when we went on holiday. Not only did I have a great holiday, Louis also had the best time with Celia! She gave him lots of attention and cuddles, I felt so happy knowing that he was ok. Thanks Celia! Highly recommended.
Ellis
Cecilia has been amazing for my pup Cooper! He loves her and has come on so well since we started using her. He's great with other dogs and loves his little gang of friends he goes on walks with. I've even used her to dog sit for a few night and felt safe and secure in knowing that Cooper was having a good time with someone that really cares for him. Great service and lovely lady!
Sarah
CecIlia looked after my 2 beagles at home whilst I was away for work. I got picture updates and had 2 very tired and happy beagles when I got home. Would definately recommend.
Bryony McDonald
Celia is fantastic with our very nervous (and sometimes grumpy) Beagle. He has settled in with her so well that within a few weeks she was able to collect and drop off without me being home.
Zoe McLean
Where do I start with this review? Quite simply, Celia, Phillipa, Abbie and the rest of the team are like my extended family, treating Tess as a member of their own. I can't thank them or praise them enough for their attention, constant (and at times hilarious) Instagram updates, incredible love and care for Tess and leaving me safe in the knowledge that she is in the best possible place. When Tess and I move to Scotland in the New Year, they will be sorely missed! But until that day comes, thank you from the bottom of my heart x
David Corfield